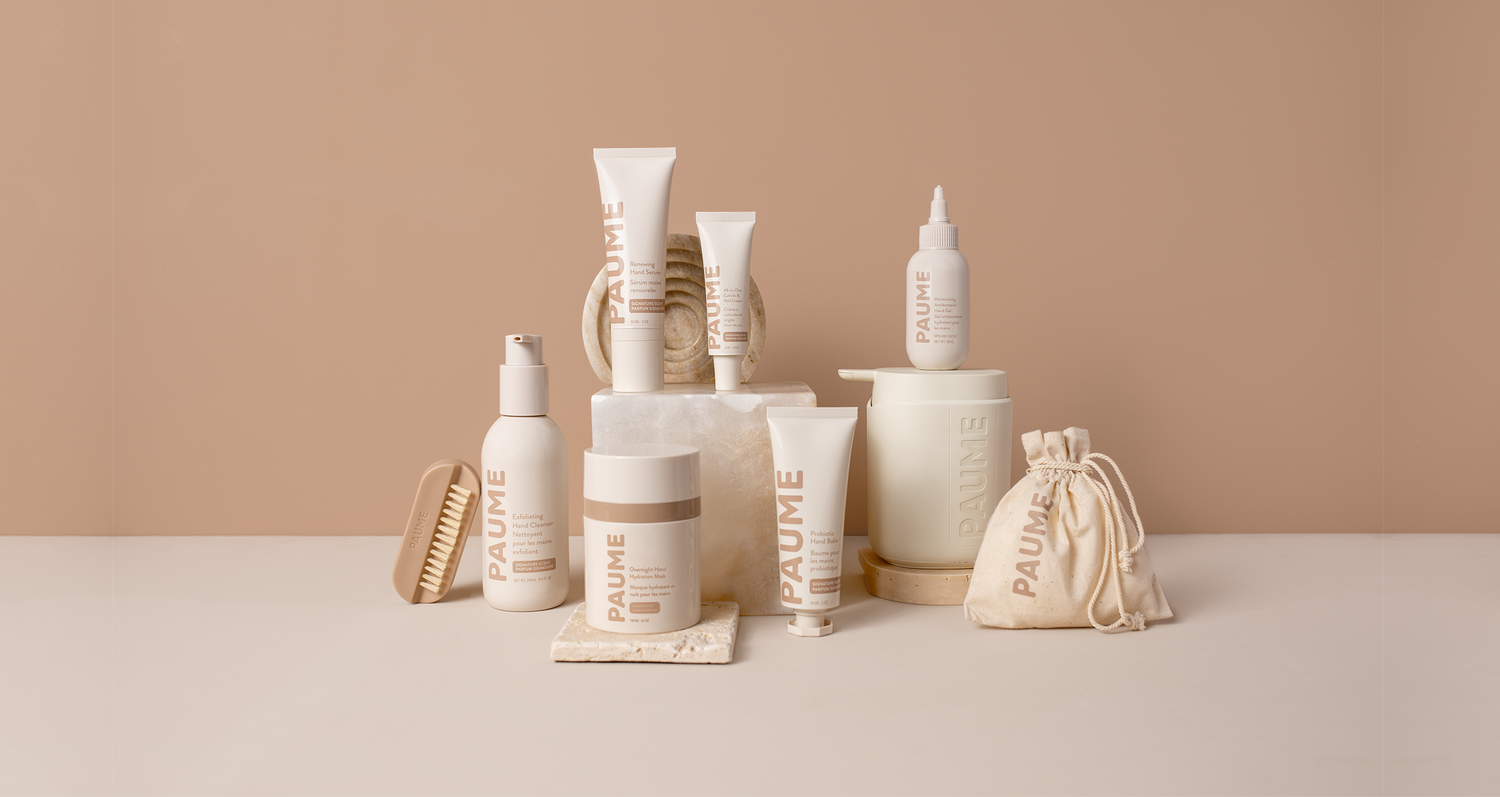 5 reasons why thousands of customers are adopting a skincare routine for their hands.
Soft, hydrated, youthful hands and strong healthy nails are within reach.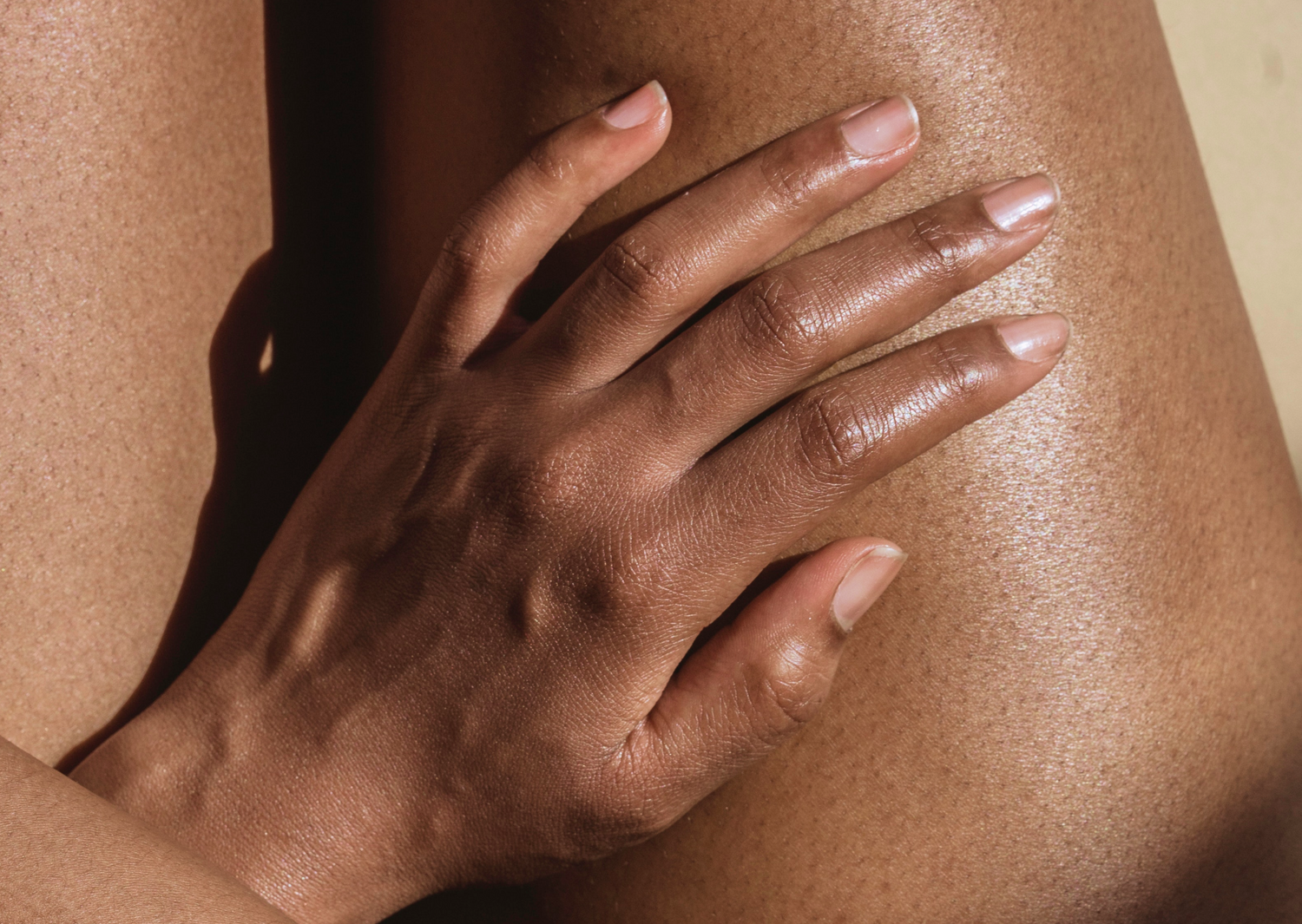 1
Say good bye to dull, dry, crepey skin and hello to smooth, youthful, glowing hands and strong healthy nails.
Finally a simple skincare system that does it all: exfoliates, hydrates, improves skin tone and texture and strengthenens and repairs your nails.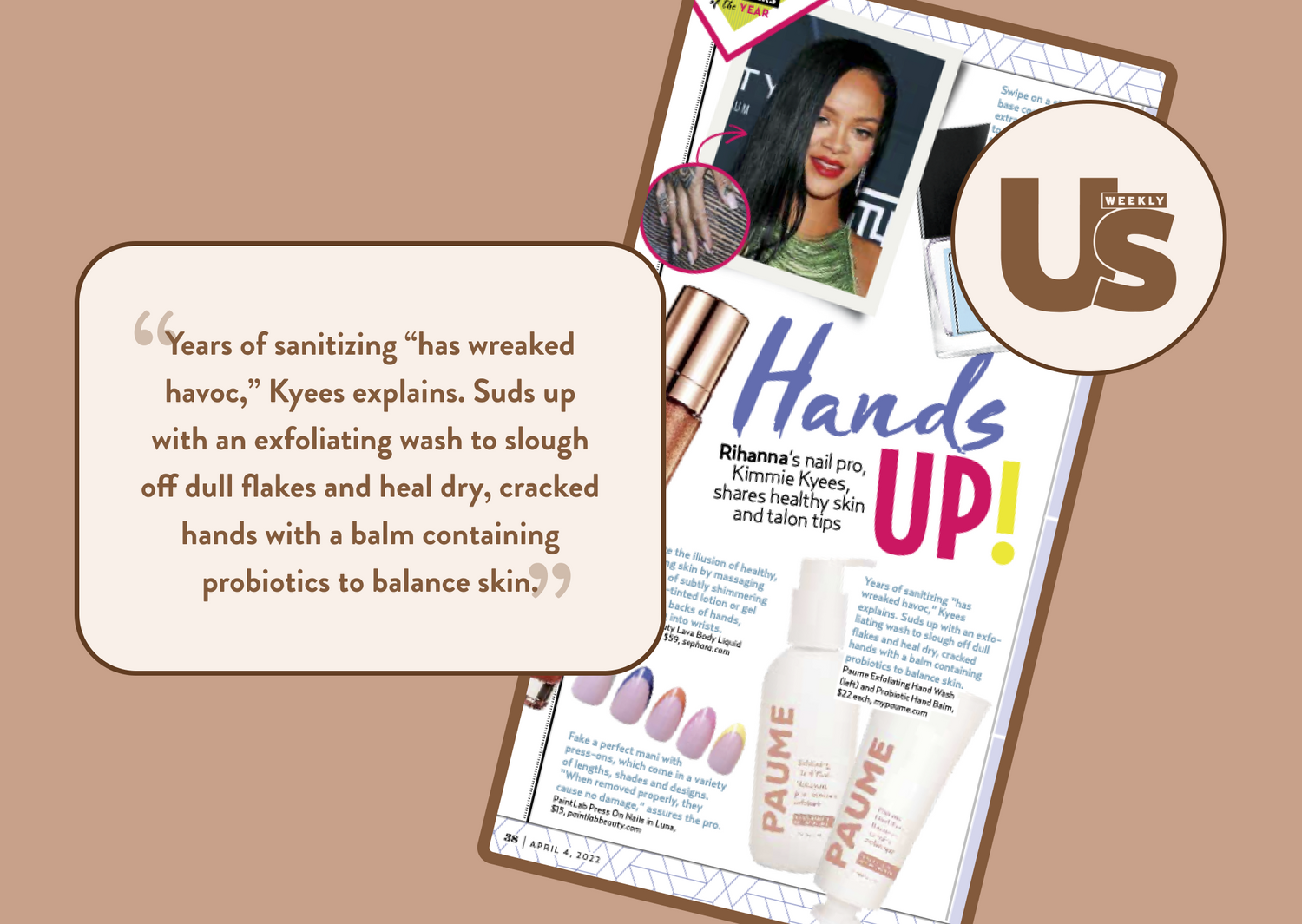 2
Backed by top Hollywood nail artists and their celebrity clients.
Nail artists swear by PAUME's products for their effective skincare grade ingredients and visible results they provide. And their clients love us too!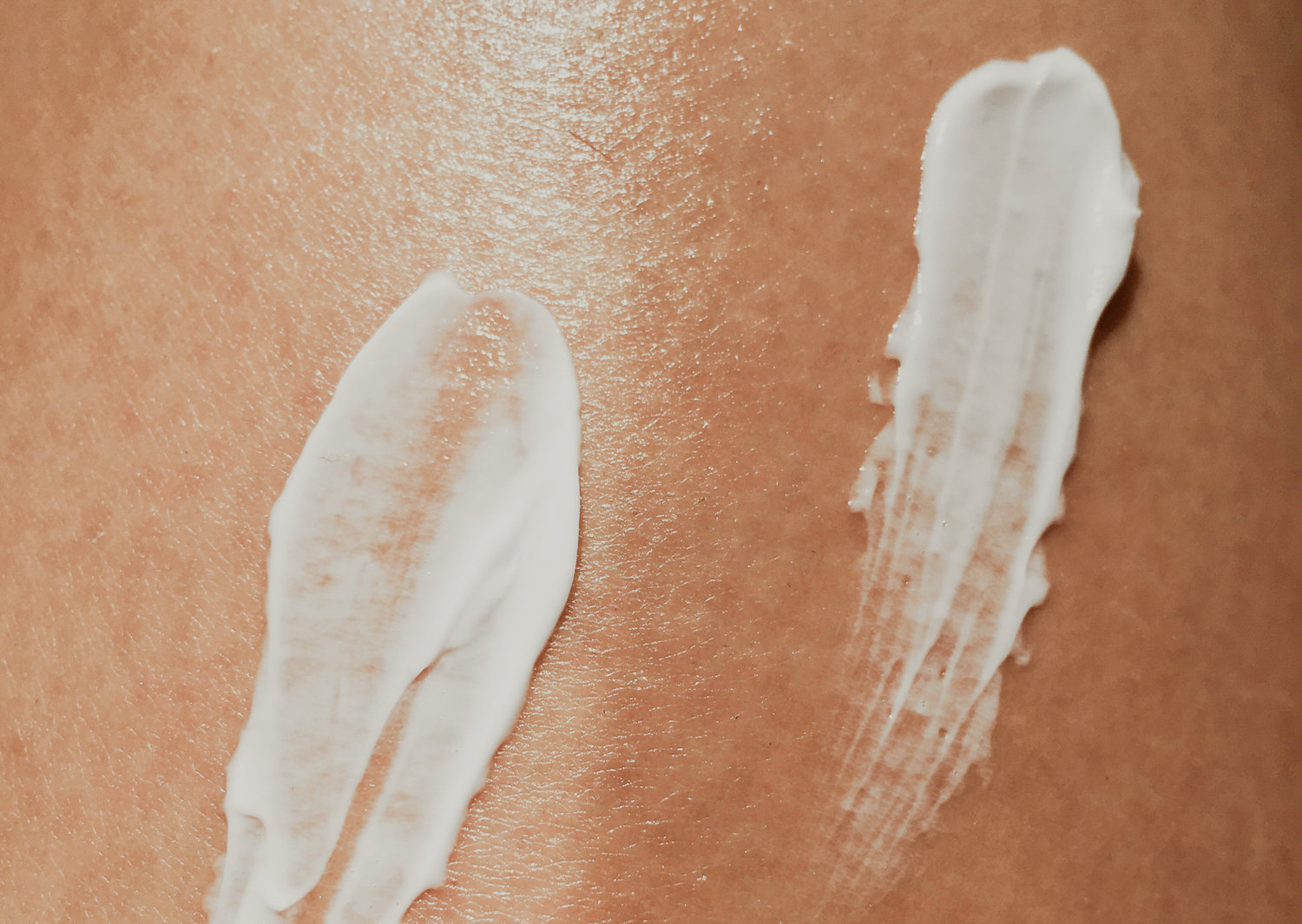 3
Skincare grade ingredients for your hands.
Each product uses active ingredients found in face skincare to treat all of your hand concerns: dull dry skin, brown spots and crepey texture, cracked cuticles and soft brittle soft nails.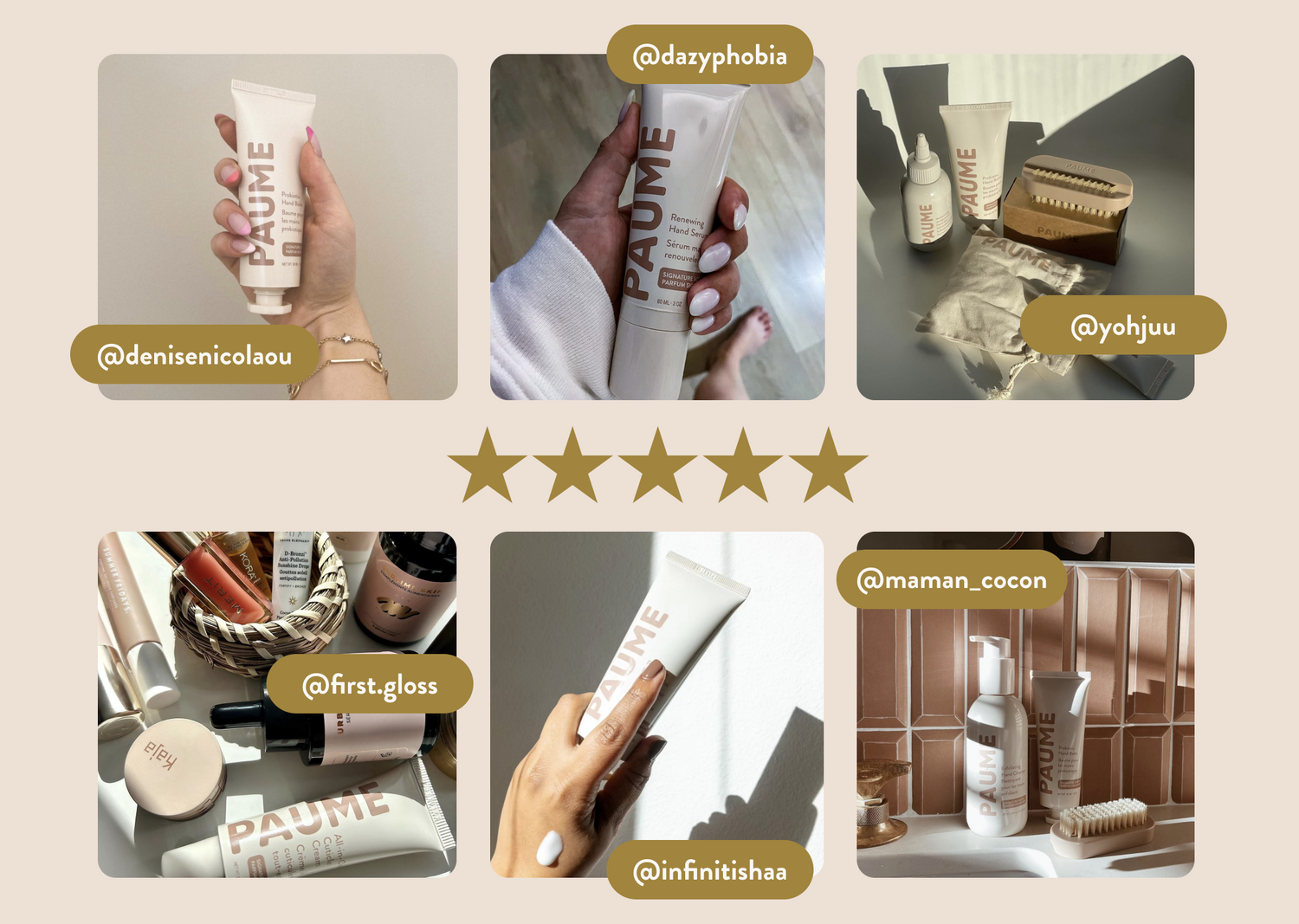 4
Loved by thousands of customers.
Our customers give us 98% 5 star reviews and see visible results within weeks of using the system.
5
Formulas so good, we win awards for them.
PAUME is revolutionizing the way we care for our hands with simple, effective, clean formulas that get results quick.
What inspired our founder to create PAUME.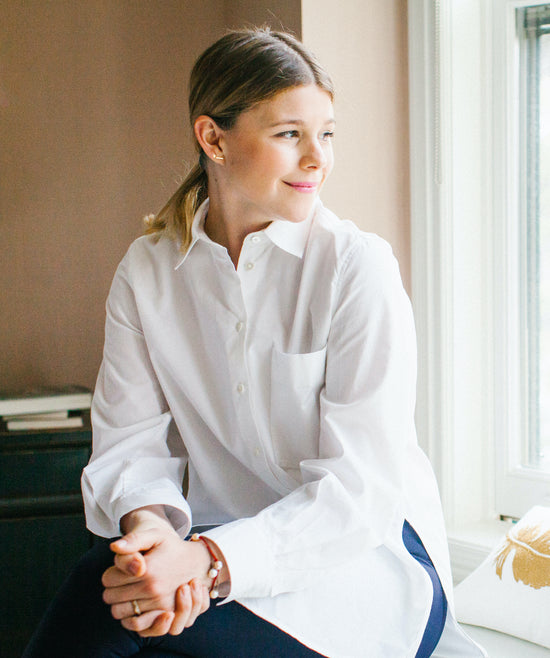 Before I launched PAUME, I spoke to so many people who felt self conscious about their hands. Complaints of eczema, chronic dryness, cracked skin, thin and brittle nails, age spots, wrinkles, and crepey skin texture. And it's not surprising - our hands are our second most exposed body part, and we often neglect them from our body care routines. It was hearing these stories that inspired me to create a simple daily skincare routine for hands. By simply using skincare grade ingredients on your hands every day, they can look and feel soft, hydrated, youthful and glowing. Amy
Love for PAUME
Wonderful surprise!
I've had dry, cracked cuticles for several years and nothing ever worked. I saw an ad for Paume All-in-One Cuticle & Nail Cream, read the reviews and thought I would give it a try. I am so happy I did!! My cuticles were better after the first day. I apply it at bedtime and wake up with healthy looking nails and my cuticles look great all day.
Love this stuff!!!
So I found this cuticle oil and hand cream at a bathhouse in Poplar Bluff, Mo. She sold my Grandma the last cuticle oil/cream, so I ordered the cuticle oil/cream and the hand cream. Highly recommend both products!!!
Finally
I am so surprised to find this brand totally works for me. I have VERY dry cuticles, the all in one cuticle cream with the probiotic hand balm, work well to moisturize my cuticles and hands. I'm not a fan of lavender scent but the use of that oil doesn't take over the lovely scent of the products. The nail brush I use dry on my hands and nails before I use the products. Don't hesitate to try this fabulous brand. I'm glad I did.
Love my new nightly routine!
My hands are in need of intense moisturizing and these gloves work perfectly. I lather them in hand cream and the gloves keep the moisturizer in while I sleep.
Sexy Smooth
I have had lifelong issues with a tough birthmark on my right hand but my cracked hands absorb Paume at a record speed and leave me feel moisturized and smooth.
Amazing product
I saw the advertisement on Instagram, and I was already my hand dehydrated because of the winter, so I thought I could give it a try, and it was the best thing I made. My hands are soft again and look healthy again. I highly recommend it.
Morning Routine
I am obsessed with the hand probiotic balm!! It is now a part of my morning wellness routine…the last thing I do before I take on my day…. I love the scent, very natural!
It only took a week for me to see results...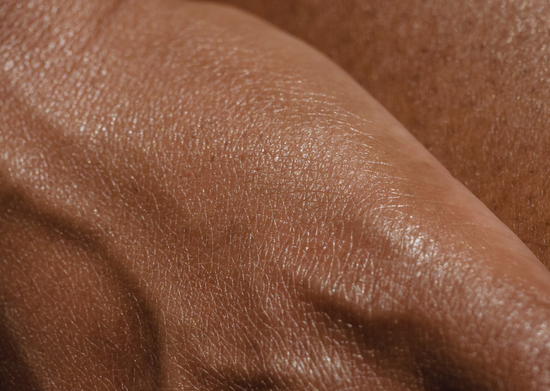 "After years of neglecting my hands, I started to notice how much older they looked compared to my face. It only took a week for me to see the results of this serum. I was amazed at how quickly it worked to brighten my skin and make them look more smooth and hydrated." Rachel
What Industry Experts are saying
Are you ready for soft, youthful, glowing hands and strong healthy nails?
Get 15% off your first order when you sign up for our newsletter.
SHOP PAUME