Sanitize Family
Regular price

$96

Sale price

$90

Unit price

per
Complete your bundle with the NEW Voyager Pouch for your Travel Bottle.
Learn More

Sanitizing never looked so chic. Made of pebbled vegan leather and matte brass hardware, The Voyager Pouch holds your Travel Bottle and conveniently clips on to any bag, backpack, belt, diaper bag or stroller.
Our antibacterial hand gel kills 99.99% of germs and uses premium plant powered hydration for clean, moisturized hands without the water. As effective as it is luxurious. 
This kit includes your new nursery and diaper bag essentials: the PAUME pump is perfect for your change table, providing convenient, gentle and effective hand cleaning after every diaper change. Prevent styes, thrush and infections. Whether kept in your diaper bag or stroller caddy, the portable travel bottle is perfect for sanitizing on the go. 
Includes: 

Refillable PAUME Pump (sold empty)

17oz Refill Bag (fills pump two times and travel bottle over five times)

2x Refillable 3oz Travel Bottles

Total of 600 applications 
---
2022 Marie Claire | Beauty Game Changer Award
2022 Chatelaine / FASHION The Beauty Awards | Best Hand Sanitizer
2021 Hello Giggles Beauty Crush Awards | Best Luxury Hand Sanitizer
2021 The Kit Beauty Disrupter Awards | Best Hand Sanitizer
Purified water, Witch Hazel Extract, Safflower oleosomes in glycerin and aqua, Hydroxypropyl Methylcellulose, Cedarwood Essential Oil, Lavender Essential Oil, Rosemary Essential Oil, Lemon Essential Oil, Orange Essential Oil, Aloe Vera Powder 200x (certified organic).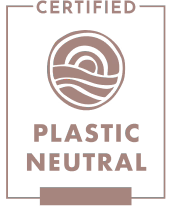 In partnership with rePurpose Global, for every unit sold, one plastic unit will be pulled out of landfills, waterways and marine environments to be recycled and repurposed.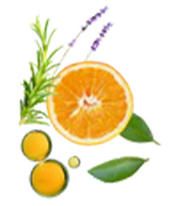 Our signature blend of five essential oils provide notes of crisp lemon, energizing orange, herbaceous rosemary, comforting lavender and aromatic cedar.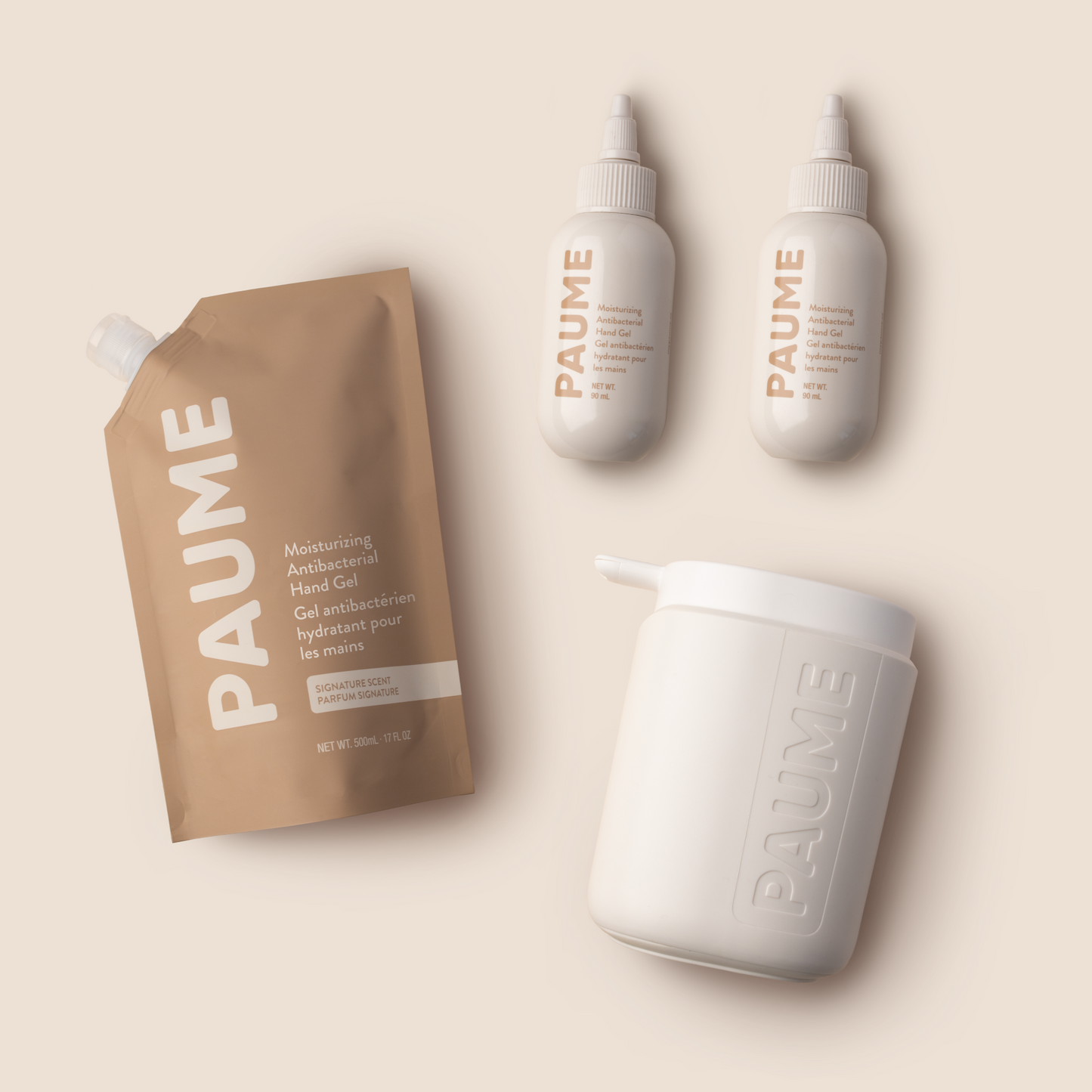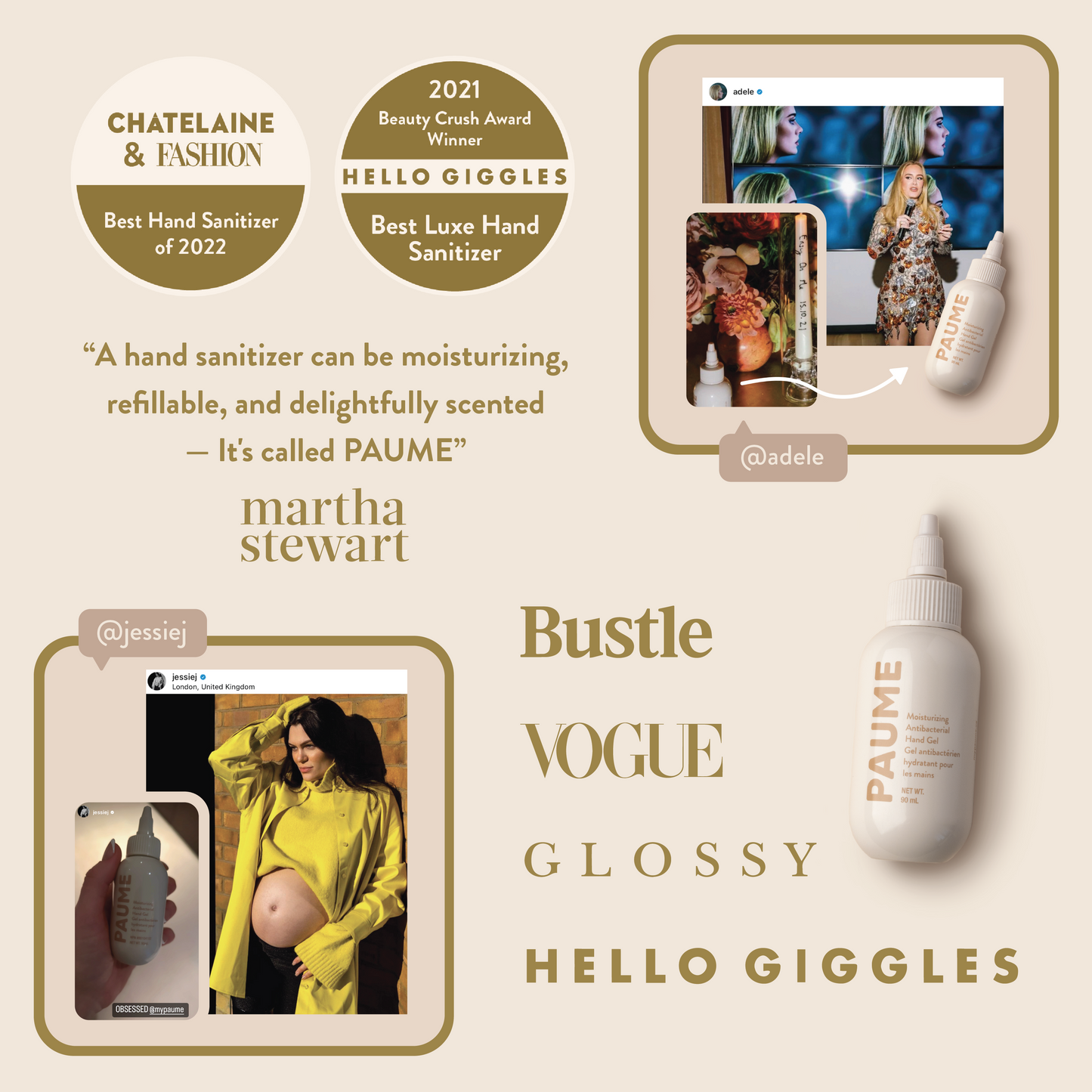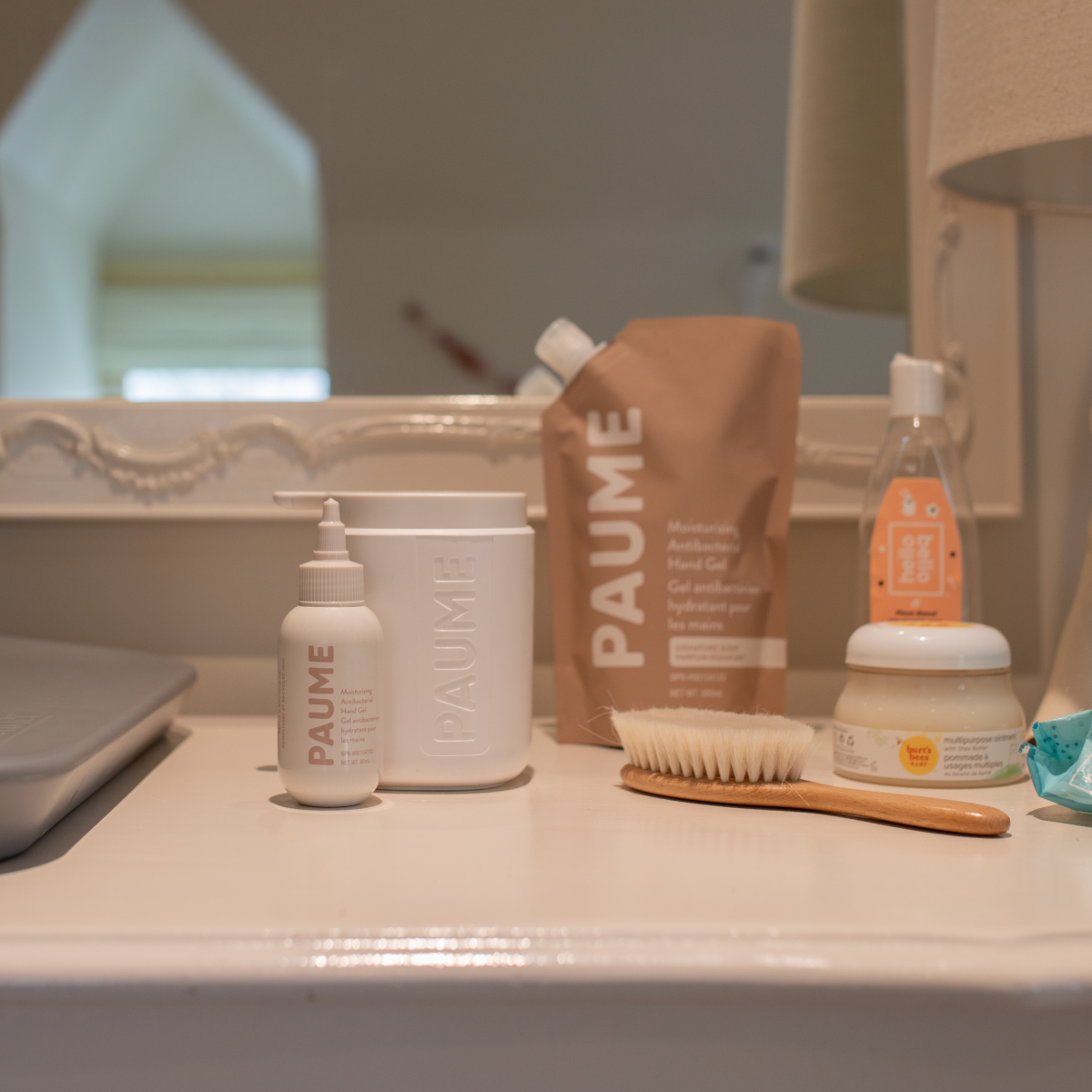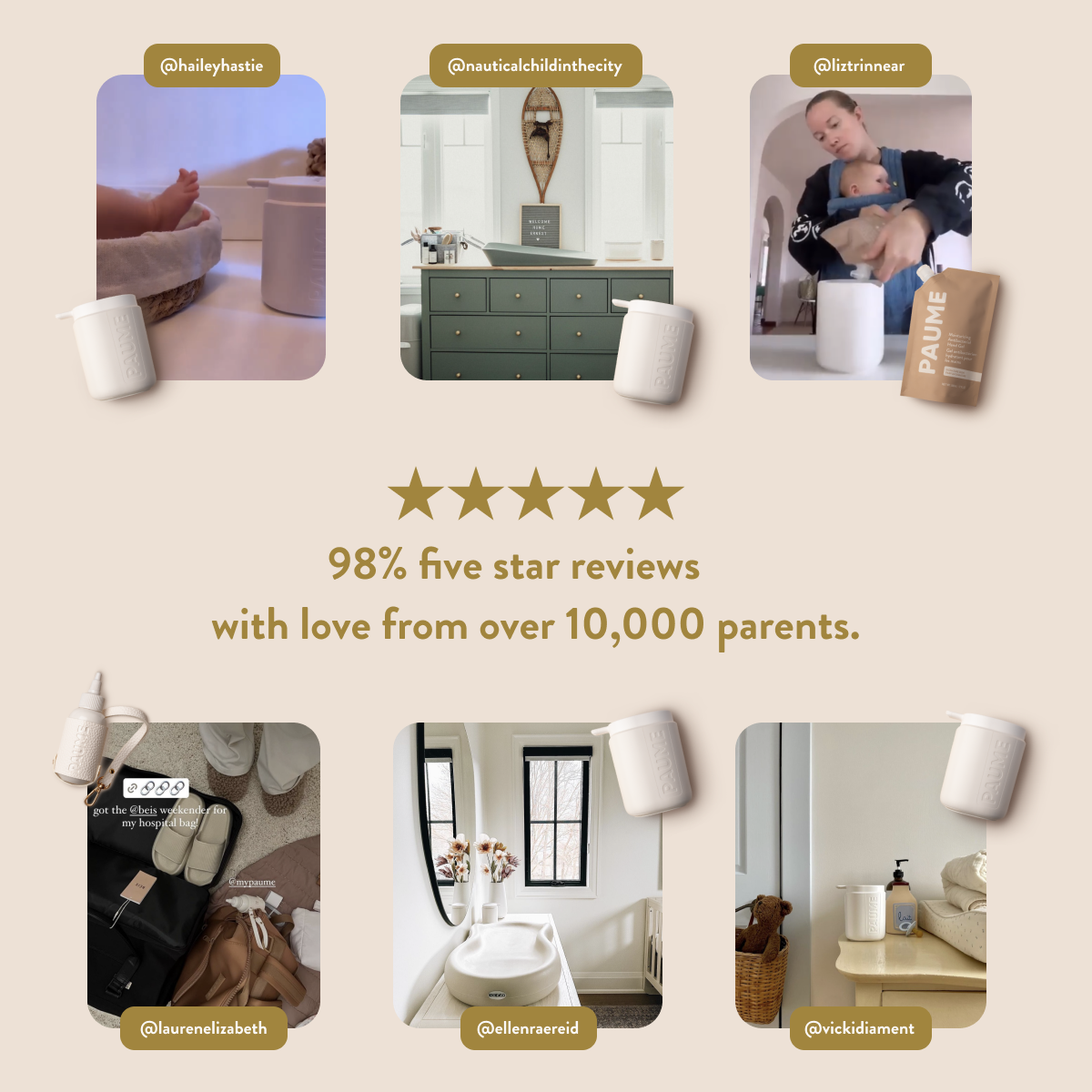 Our Unique Formula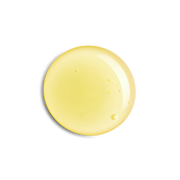 Hydresia G2
A sustainably produced emollient derived from safflower oil, that delivers skin nourishing vitamins and enhanced long lasting hydration. It is an all-natural alternative to chemical emulsifiers that are skin irritating and non-biodegradable.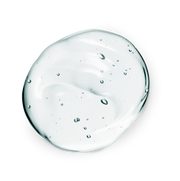 Aloe Vera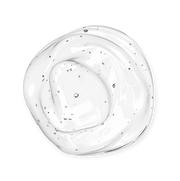 Witch Hazel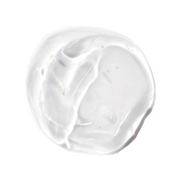 Ethyl Alcohol
The PAUME Skincare routine:
Step 1: Antibacterial Hand Gel

Sanitize throughout the day for waterless germ killing and hydration.

Step 2: Exfoliating Cleanser & Nail Brush

Cleanse, scrub, exfoliate and remove stubborn dirt in the fingers, nails and cuticles.

Step 3: Probiotic Hand Balm

Hydrate and restore skin's natural moisture balance, smooth fine lines and improve skin elasticity and tone.

Step 4: All-in-One Cuticle & Nail Cream

Strengthen nails, hydrate cuticles and remove bacteria.

Step 5: Overnight Mask & Gloves

Apply hand mask for the ultimate hydration and repair while you sleep. Apply gloves for maximum results.
The Result:
Clean, hydrated, youthful hands and strong healthy nails.